Sonotherapy with the Unity Drum
The Unity Drum reconnects us with our primary forces, the life force itself. This link with nature opens a sacred space within us, often forgotten, that connects the earth and the sky..Sonotherapy with the Unity Drum creates harmony in areas where imbalance is present. The bibrations produced will influence the disturbed areas until they return to their original frequency.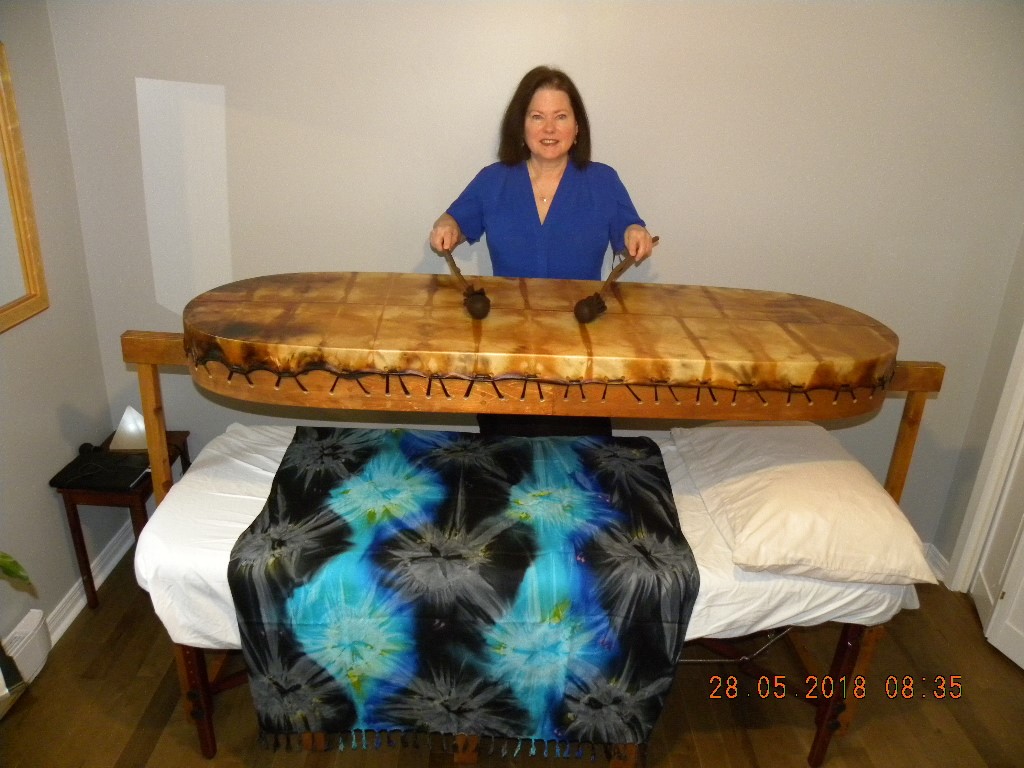 The vibration emitted by the Unity Drum completely envelop the person receiving the shamanic healing, regardless which part of the drum is played. The frequencies are evenly distributed in the heart of each cell of the person in order to awaken his ancestral memories and reconnect him with his original vibration.